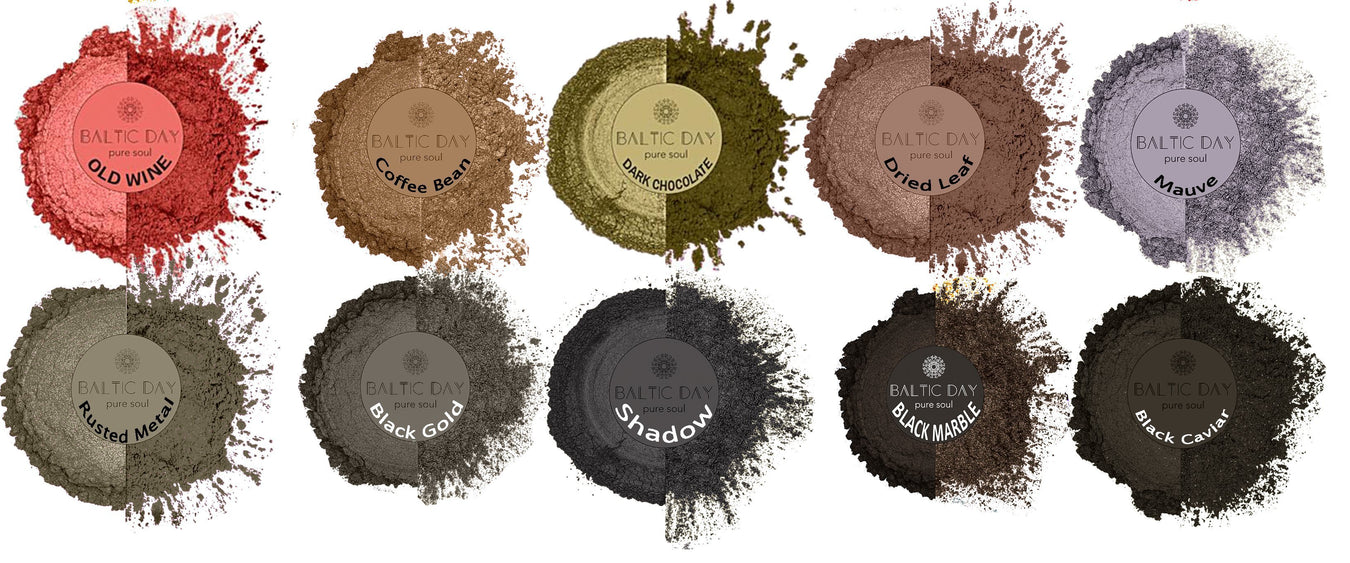 Black
Black mica powder pigments are commonly used in river tables, cutting boards. This type of pigment is a must for resin projects. Create deep dark shades or add some contrast to your artworks. Black mica powder for resin is the perfect blend of flat black oxide/dioxide with a mica.
Most projects require a deep intense black, while others need a little bit of glitter black, gray or black with silver shimmer effect. Our Soft Black has lustrous and opalescent effects which add an interesting and beautiful look!
Our black colors selection includes all different effects, from intense, rich with a hint of pearl shimmer, black grey, deep to light dark tint or glittery black. Shop our black mica powders to find which colors you need for your projects.
We at Baltic Day team are always ready to help you! Aside from supplying epoxy resin colors, we also ensure that you are 100% satisfied with the customer's technical assistance.