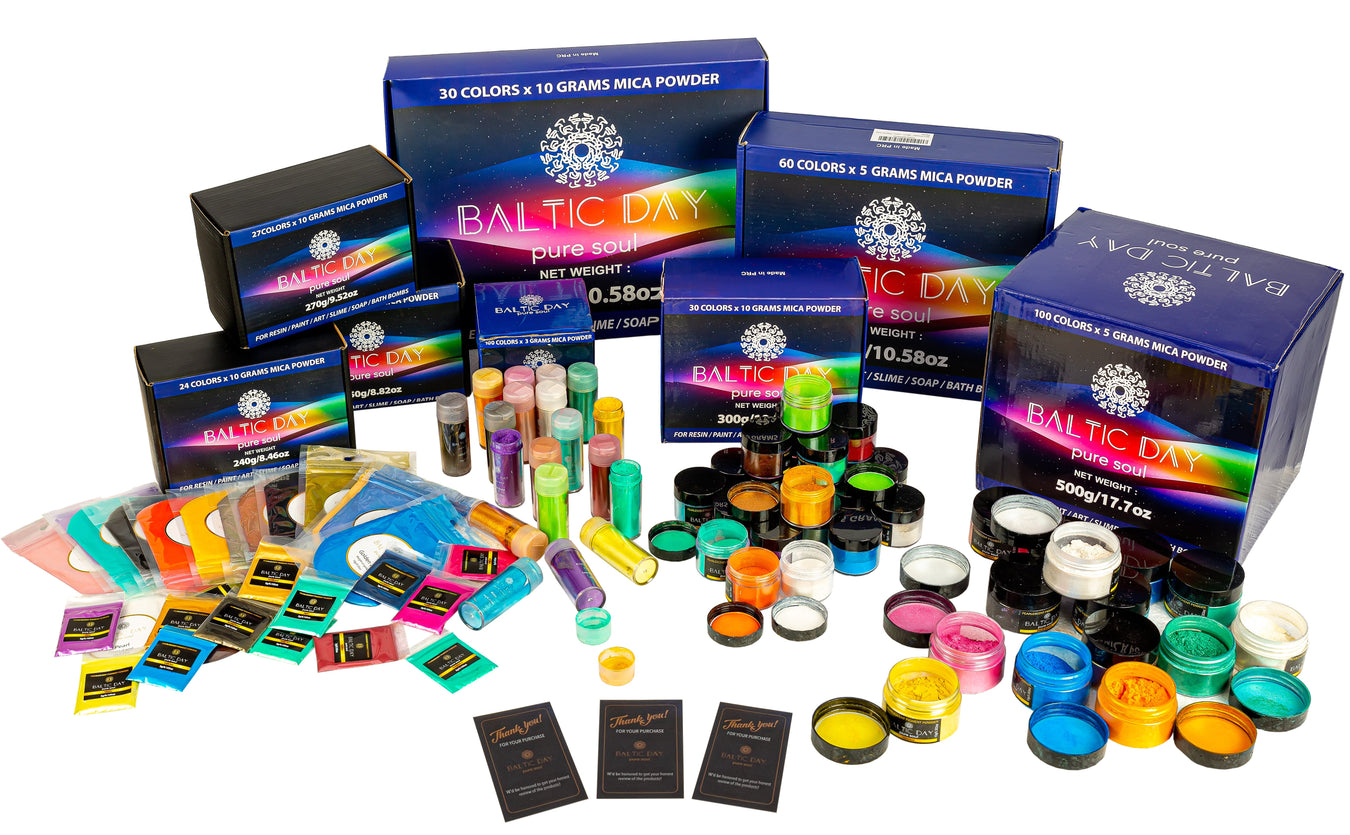 Mica Powders
Mica Powder is an ideal way to add solid colour to any art project or wood table. Use these mica powders to tint a deep pour epoxy or art resin to create gorgeous castings, coatings or river tables. Resin colorants can tint small amounts of epoxy resin for filling cracks in wood or create stunning cells in resin art pieces.
Baltic Day™ mica powders are made from the highest quality mica to achieve the intense pearlescent, metallic, glossy and shimmer of various shades unlike other poor quality pigments. They does not fade or tarnish in color over time unlike other colorants. Colored Mica will not bleed or bloom unlike other inferior mica. 
Baltic day mica powder pigments are specially formulated for resin art to give pearlized and gorgeous metallic effect. Mix multiple colored pigments into epoxy resin to create counter tops, wood turnings, tables, boards, paintings and unique art projects!
Find the best dyes and pigments for resin art projects in our online store. We have a highest quality metallic, transparent, opaque, mica powder pigments specifically developed for use with epoxy resin. 100% natural and pure mica powder colors for mixing with polyurethane and two-part epoxy resins. Shop mica powders online and enjoy fast 2-5 days USA shipping.