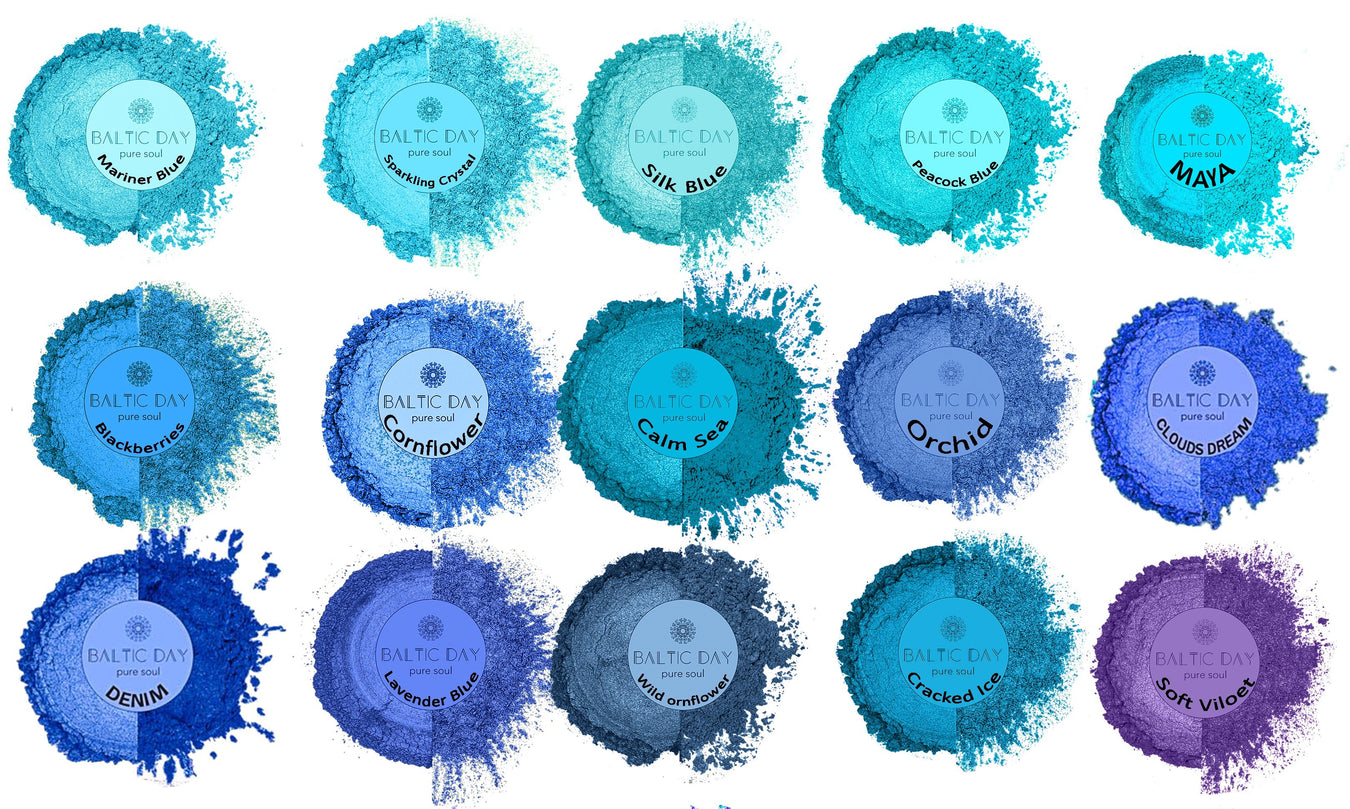 Blue
You're probably seen thousands of blue resin river tables on social media? These days, dark and light blue epoxy colors are the most popular colors! Whether you're looking for a strong, long-lasting and vibrant blue color – our best sellers of transparent, opaque, translucent and metallic blue pigments will add a strong intense effect to your resin works.
Highly concentrated pigments will give a deep metallic shade and shimmer effect in your river tables, cutting boards and artworks! Add a variety of blue shades to your epoxy resin and achieve perfect results! Our blue resin dye creates the perfect combination of colored epoxy for wood projects. This colorant is ideal to fill voids in wood, create a river table, make jewelry or any other project. A little goes a long way!
We at Baltic Day team are always ready to help you! Aside from supplying epoxy resin colors, we also ensure that you are 100% satisfied with the customer's technical assistance.