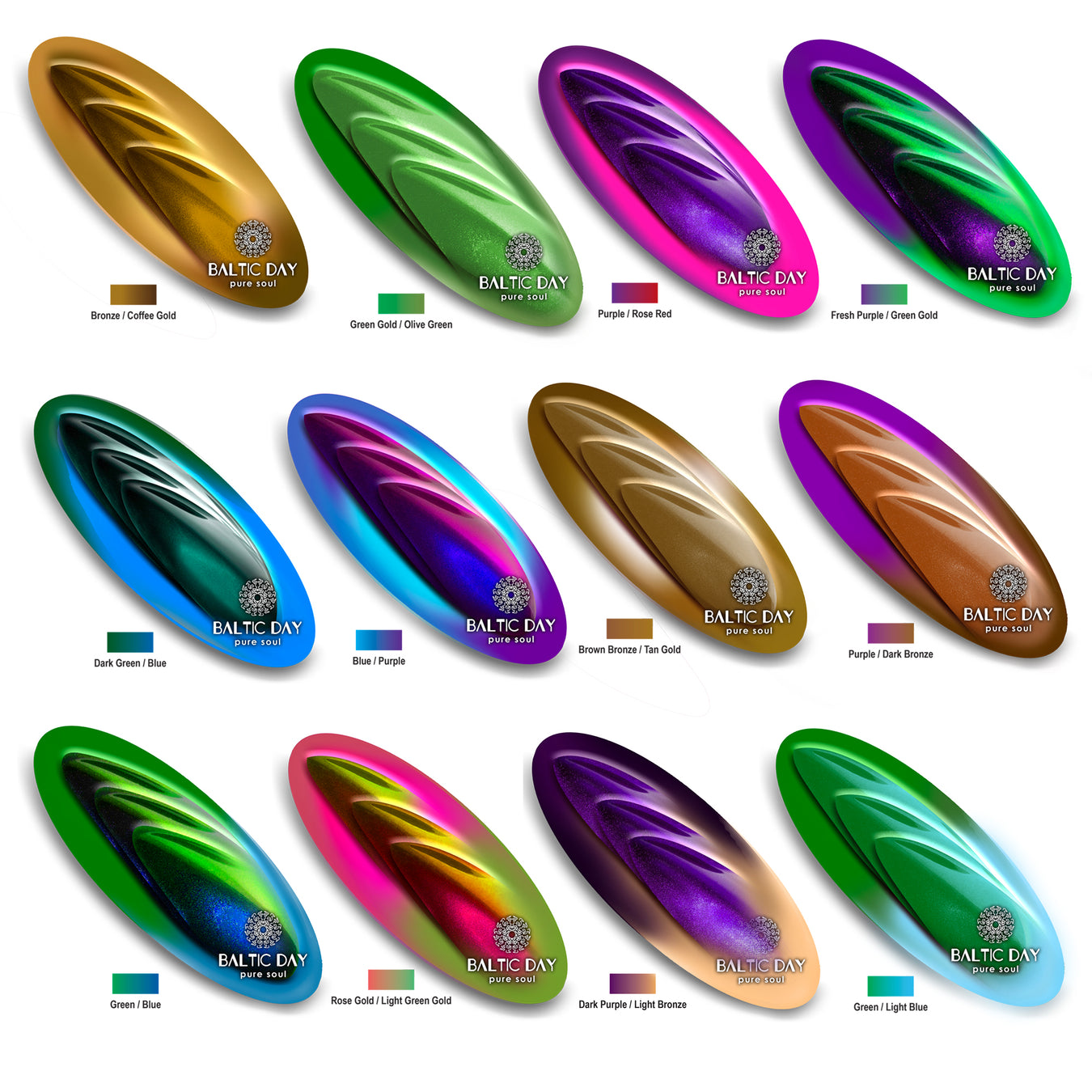 Color Shift Mica Powder Pigments
Baltic Day color shifting mica powders are made with the highest quality flake crystals coated with various types of oxides. They are iridescent in quality and give a beautiful shimmer like a pearl. Most shifting pigments will transition between 2 to 5 colors.
Color Changing or Chameleon Pigment seem to change and move color when viewed from the different angle. Mix some of our highly saturated color shifting pigment powders and give a holographic finish to any project. Add these color mica powder shift pigments to epoxy resin for amazing and shiny results.
With chameleon mica powder, you can make any project shine with a holographic effect. High intensity color shifting shades with a vibrant and shimmering glow will make your creations stand out!
Baltic Day chameleon paint has a slight metallic and pearlized appearance and will mix into mediums such as paint, epoxy resin. Make your own jewelry, crafts, coatings, ceramics, automotive, plastics, resin painting projects, slime, nail polish or homemade soap that looks incredible! Our colorshift powder pigments come in different rainbow colors for the wide variety.
Please note that epoxy depth, lightning conditions, concentration and other factors have a huge impact on how these chameleon colors will appear.