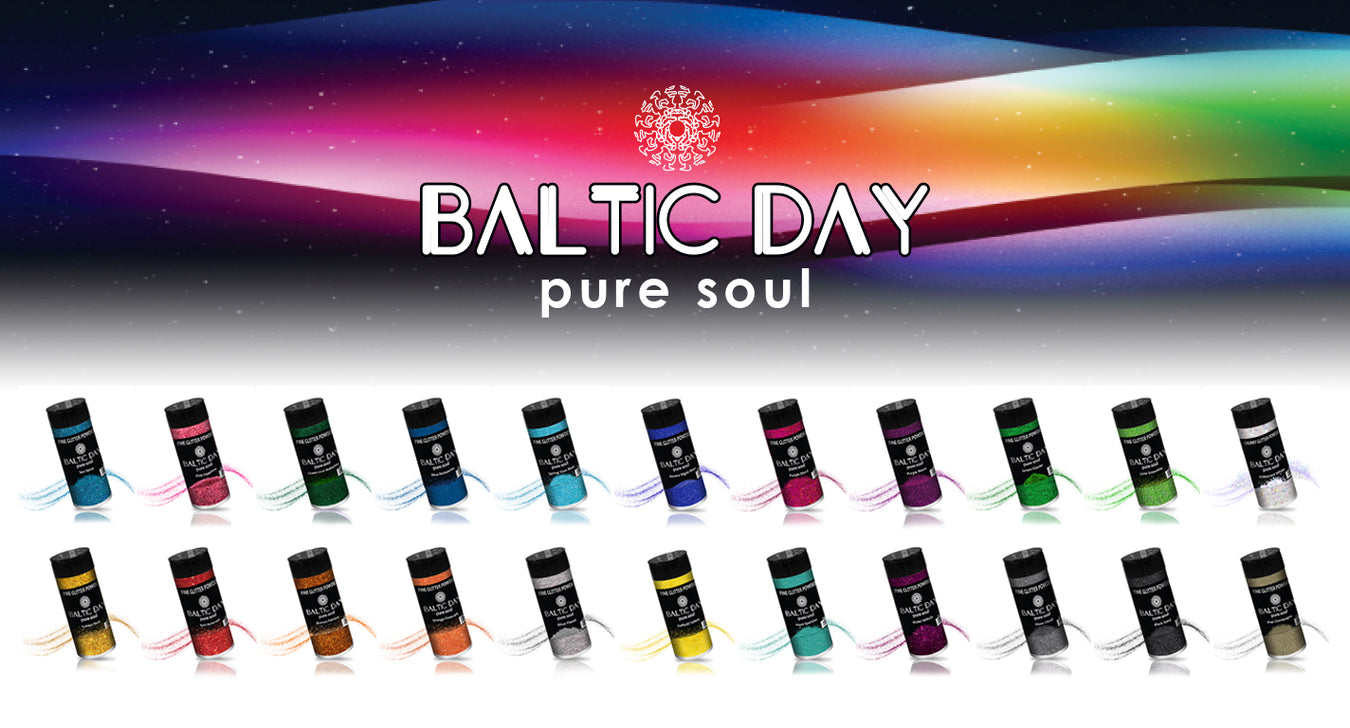 Glitter for Tumblers
Super fine glitters are ideal colorants for coloring epoxy resin. Baltic Day extra fine glitters for tumbler making are non-toxic, completely safe, they have no smell, will not fade, won't bleed or change over time. 
We offer a wide variety of different colors to choose, extra fine glitters sparkle with a dazzling, long-lasting gloss, and holographic resin sparkles. Beautiful glitter colors are ideal for decorating resin coasters or making tumblers.
Baltic Day glitters can be mixed with any clear or dyed resin. Simply use fine or chunky glitters poured onto the next layer of resin in the form of desired lines or sprinkle over resin that is not cured.
They can also be used for paint, arts, crafts and other product décor. We use the most comfortable packaging, each color glitters are packed into jars for easy storage and use, elegant and sealed in a shake & pour jars.
Recommended resin glitters mixing ratio is maximum 35-40% of the amount of resin to be colored.