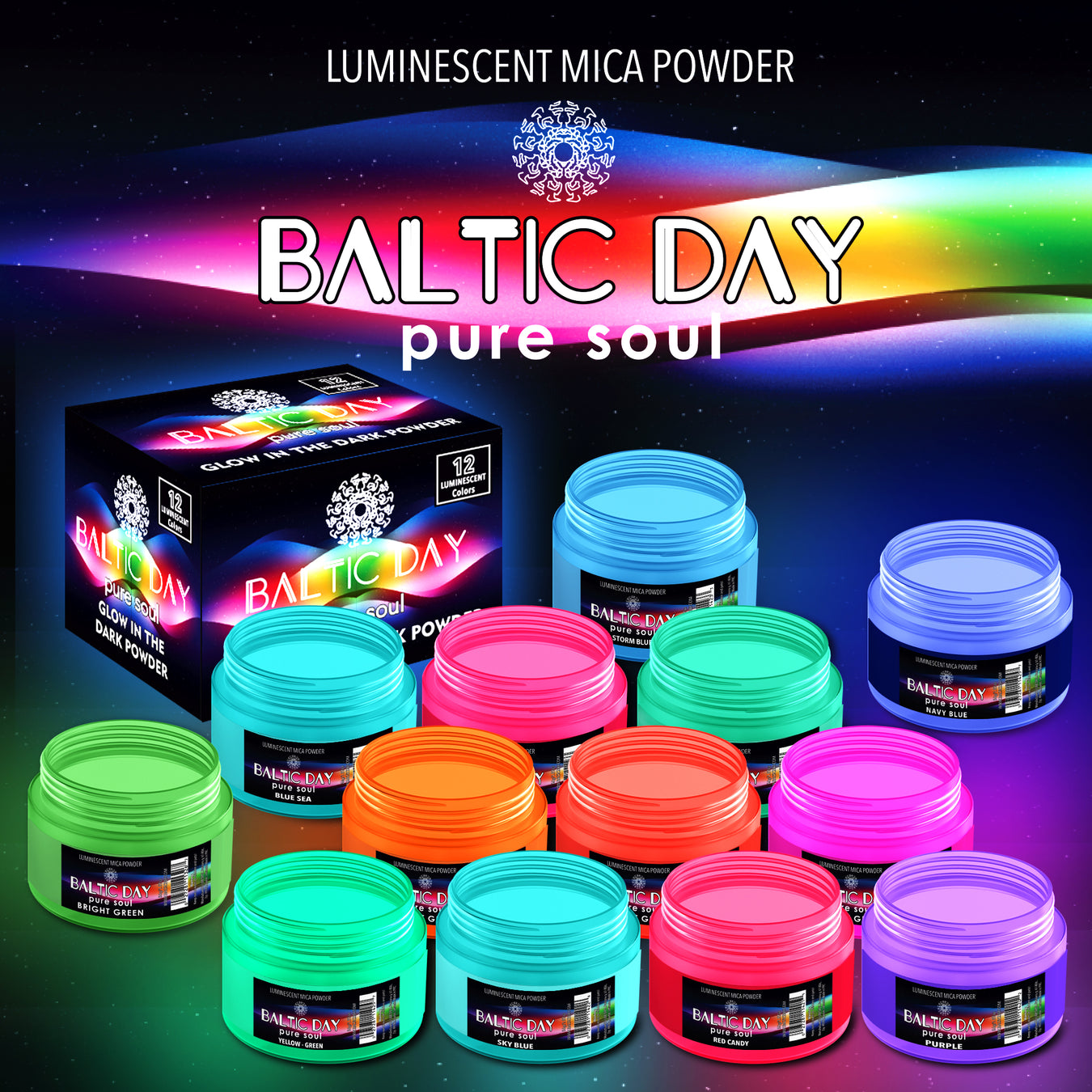 Glow In The Dark Pigments
BALTIC DAY offers the brightest glow in the dark pigments on the market.
Baltic Day glow in the dark pigment is a multipurpose: add glow effect to UV Resin, Crystal Clear Epoxy Resin, Clear Varnish, Glue and Latex or make your own glowing paint to create beautiful effects that glow in the dark!
You can also use our powders for Automotive Paint, Slime, Paintings, Woodworking, Slime, Nails, Fishing jigs, Floors and much more! You can also make your own glow in the dark paint, transparent sealers, topcoats. Our powder ensures mesmerizing effects and bright colors in a small amount!
Baltic Day pigment is non-toxic and non-radioactive and is completely safe for use in water based and other mediums. Mix one part powder to five parts medium.
- Short light storage time, longer and brighter glowing
- Comfortable Packaging, each color comes in an resealable plastic jar
- The more powder used, the brighter and longer the glow will last