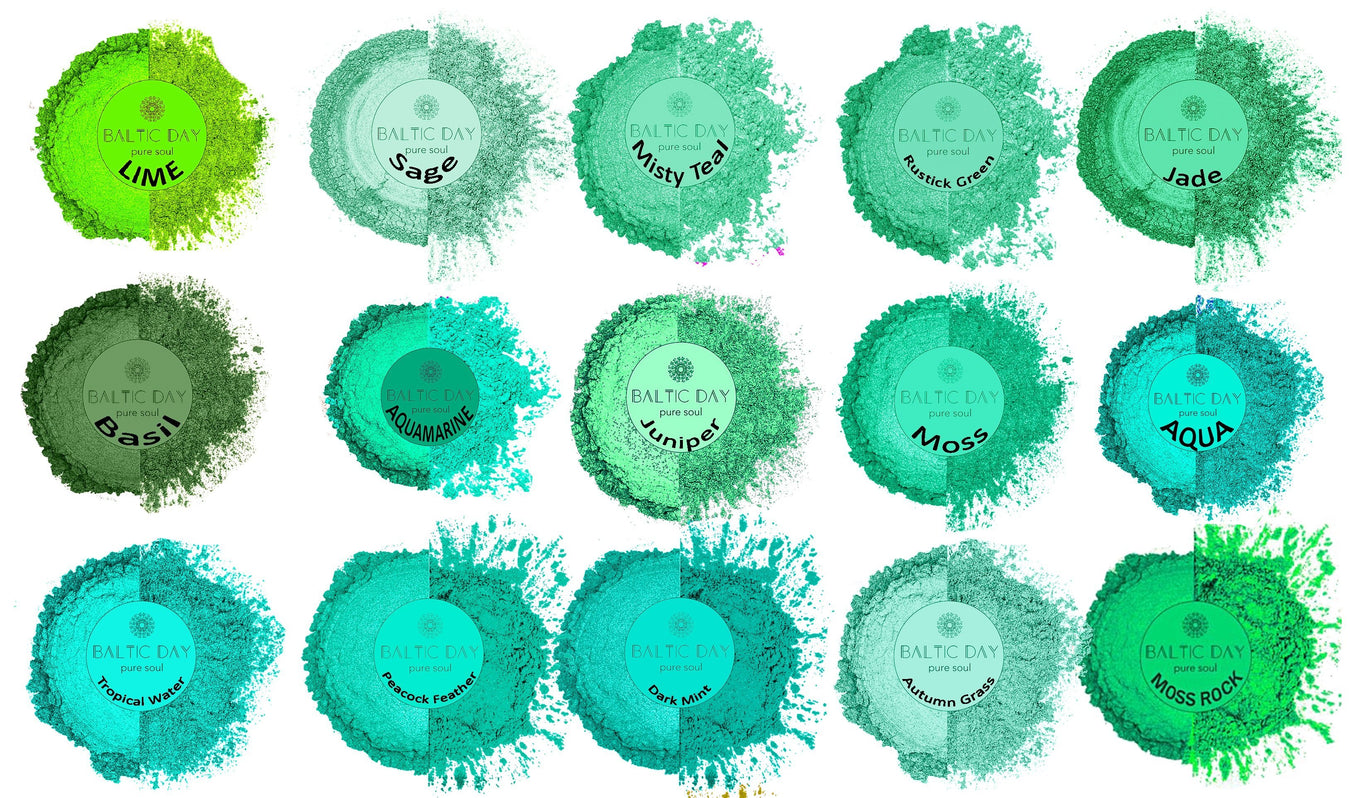 Green
We at Baltic Day have over 15+ different green mica powder colors. Whether you are creating green river tables, filling wood cracks or making artwork, our green epoxy color is a perfect choice for you! Choose from green mica powder for resin that are metallic, transparent, translucent, interference, shimmery, iridescent or has opaque finish.
Our green mica powder is ideal for use with epoxy resins, they mix easily with all brands of epoxies. They are completely safe and non-toxic so you can also use it for candle making, soaps or slime.
Shop our green mica powder collection and create something unforgettable! 
We at Baltic Day team are always ready to help you! Aside from supplying epoxy resin colors, we also ensure that you are 100% satisfied with the customer's technical assistance.