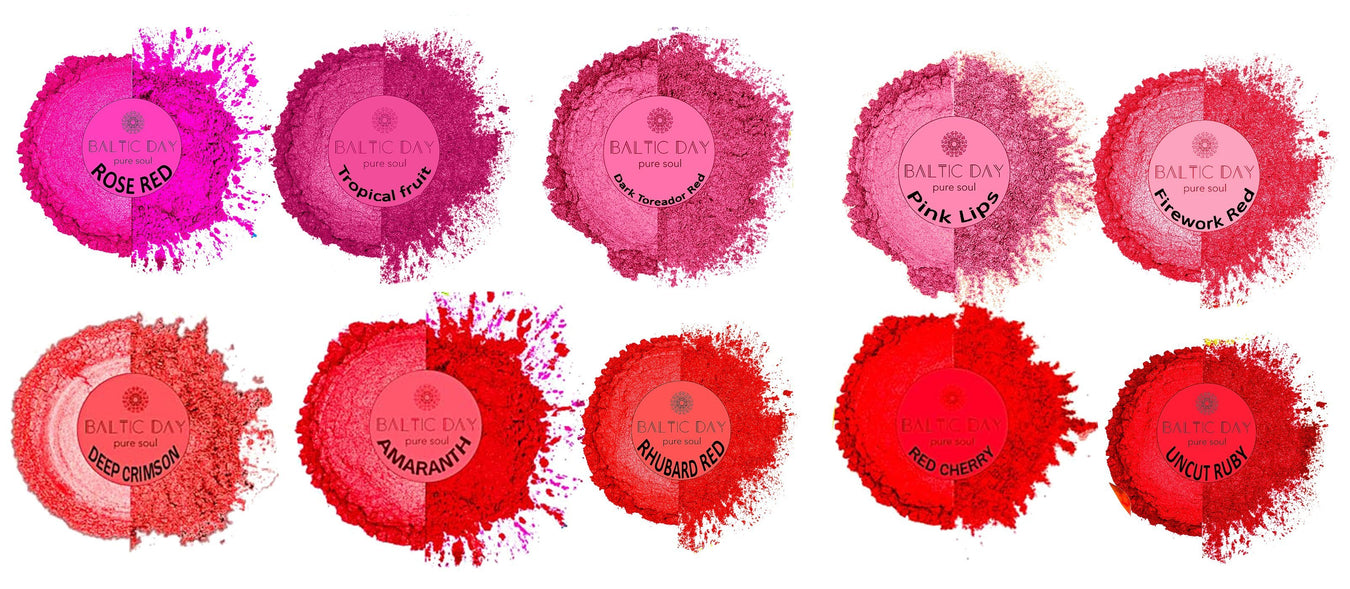 Red | Rose
You've probably known how hard it is to find True Red mica powder. We at Baltic Day specially developed this "Really, Really Red" mica powder color! Red Cherry epoxy color will not turn into a pinkish hue. Each red color has a different effect, from a red with a little bit of pink effect, rose to a deep red color.
Choose from metallic, translucent, interference, shimmery or iridescent red colors. Use our red pigment to add intense red color to any type of epoxy resin. A little goes a long way!
Shop our Red mica powder collection and create something unforgettable!
We at Baltic Day team are always ready to help you! Aside from supplying epoxy resin colors, we also ensure that you are 100% satisfied with the customer's technical assistance.