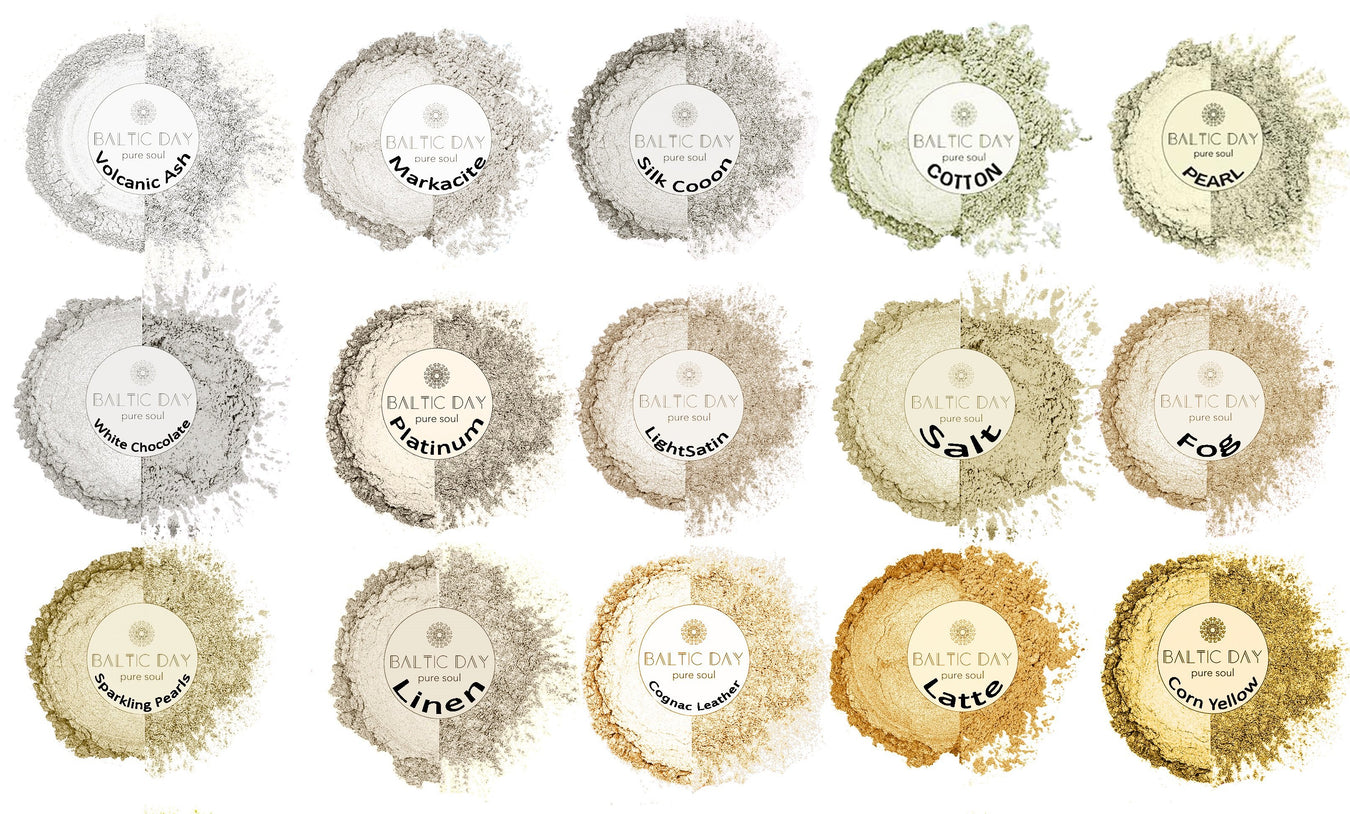 White | Pearl
White mica powder is one of the most popular colors in epoxy resin coloring. Our super white mica is an ideal colorant to instantly make your artwork "Pop out" and stand out from others.
Our white pearl micas are made from a stronger pigment than other colorants, so you only need a very small amount of pigment for most of your art projects. Naturally grounded mineral stone with shiny flakes creates a very fine powder that mixes very well with epoxy resin and paints.
We have a huge selection of different white effect mica powders. From bright white color that is ideal for "Beach" theme artworks, to Snow White and Champagne Pearl for darker white effects. Each color tone is slightly different, larger particles will add a sparkle into your projects while smaller particles will give a shimmery effect.
White Porcelain is the whitest mica powder of all! This mica will blend easily with other colorants and create a pearlescent finish!
We at Baltic Day team are always ready to help you! Aside from supplying epoxy resin colors, we also ensure that you are 100% satisfied with the customer's technical assistance.