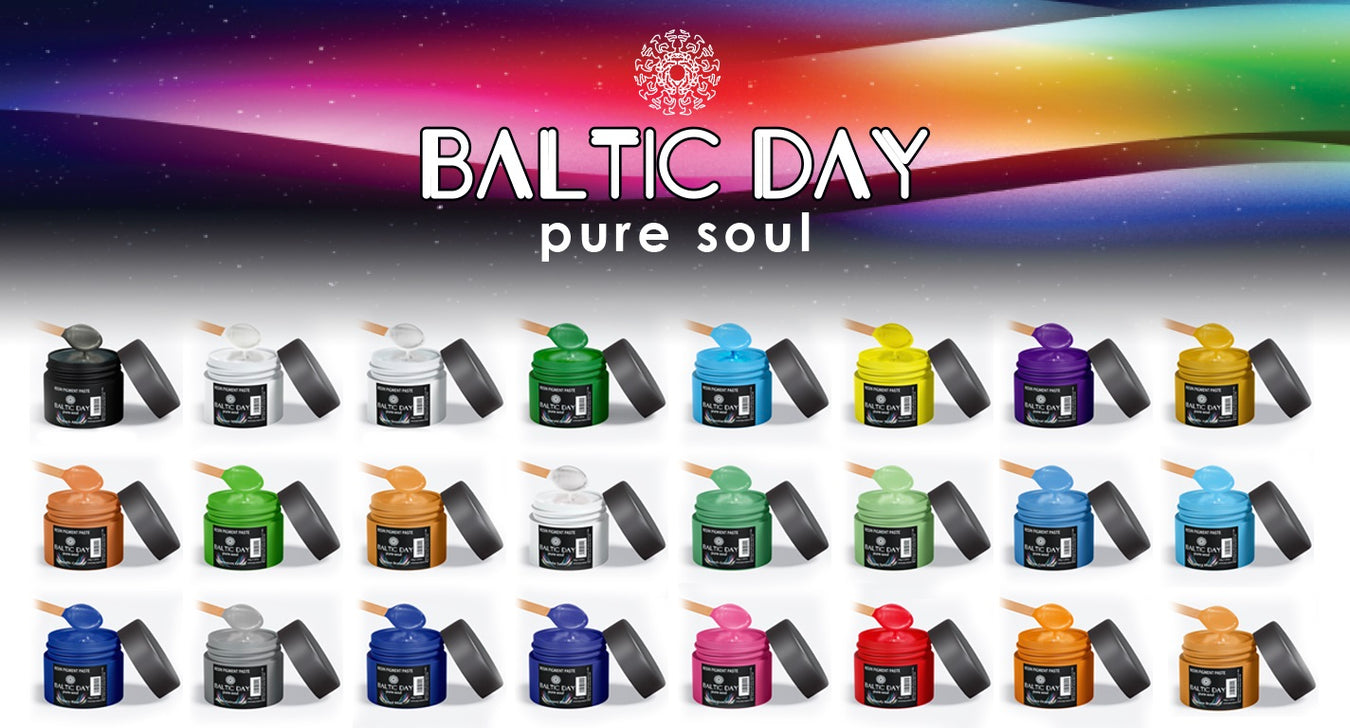 Epoxy Pigment Paste
Explore the Best Epoxy Resin Pigment Pastes Online

Creating eye-catching and vibrant epoxy resin artworks has never been easier with the extremely vibrant and intense of the best epoxy pigment pastes in our collection. Create stunning white cells in your ocean paintings or add deep metallic shades in your artworks!
If you are looking to create some beautiful works, Baltic Day epoxy pastes are the right resin pigments for you to achieve that look! We have different vibrant shades, including metallic, sparkly, shimmery, transparent or super bright - fluorescent! 
Baltic Day pigment pastes have been formulated to disperse easily into resins. Due to our highly pigmented formula, you will only need a very small amount of epoxy paste to achieve the solid vivid and rich color that you desire. It has a thick consistency that mixes with resin very well! Our pastes perform perfectly with epoxy resins and are great to create cells and lacing in artworks.
If you use our mica powder pigments, you will not be disappointed with these epoxy pigment pastes. Baltic day epoxy pastes can be mixed with our mica powders to achieve customized colors. Use a very small amount of pigment paste for a transparent look, use a little bit more for an opaque look. 
Some of our most popular pigment pastes include: Bloody Red, Metallic 24k Gold, Turquoise Blue, Dark Royal Blue, White Snowflake and Black Abyss! You will be amazed by the effect of our different color styles, especially with Solid, Luster and Metallic variety!

When using our pigment pastes, you will notice a very thick consistency where a little goes a long way. That means you only need a very small amount to receive desired color.
Recommended to use between 2 and 5% of pigment, disperse easily into the resin and have excellent UV stability. Keep in mind, to add a maximum of approximately 10% pigment paste by volume of combined resin and hardener.
Baltic Day welcomes you to browse online at all our epoxy resin art supplies so you can get everything you need in one basket. We offer fast delivery Worldwide!
Save

35

%

Save %

Original price

$22.99

-

Original price

$22.99

BALTIC DAY

Multipurpose DUNE BROWN Pigment Paste - highly concentrated pigment paste are ideal for epoxy resin works, creating those beautiful cells or lacing...

View full details

Original price

$22.99

-

Original price

$22.99